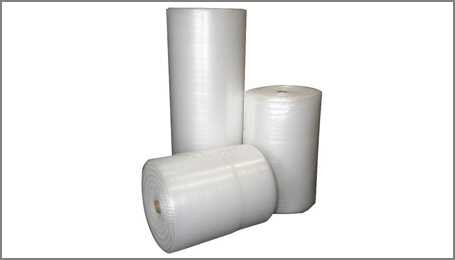 At Markey Paper and Packaging, we realize the importance of having the proper packaging materials to pack and ship products on behalf of your Bucks County, PA, industry or business. The materials that you pack your products in say a lot about your business. That's why we are here to provide unique and effective packaging products that will be sure to protect your items and get them to where they need to go as safely as possible.
We have a variety of services that can benefit your company and the products you want to ship. As a professional packaging company, we provide different products and services to fit your packaging needs. We create custom packaging designs in Lehigh County, PA, that will be sure to make your products as safe and as professional-looking as possible. However, if you are not interested in custom packaging, or if you prefer to package your products on your own, we sell air pillow packaging, expanding foam packaging, and many other unique packaging products that will help you get the packaging job done easily, quickly, and effectively.
At Markey Paper and Packaging, we provide a plethora of widely used industrial products and one-of-a-kind superior packaging products that you won't be able to find just anywhere in Montgomery County, PA. We carry almost any packaging product that you could need to complete a packaging job. By using our packaging products, you can be sure that your items will be safely packed by the best products on the market.
We carry air pillow packaging, expanding foam packaging, foam in place packaging, inflatable bubble wrap, inflatable packaging, and other types of protective packaging among our paper products, polyethelene, stretch film, strapping, carton sealing tapes, staples and adhesives, and industrial tapes for businesses and customers in Bucks County, PA, and Lehigh County, PA. No matter what your packaging job is, we carry the materials to get the job done properly.
All of these products protect and efficiently package almost any item, especially our paper products and protective packaging products. These specific products are the ones that will assure that your items are appropriately covered and safely protected.
.
Our paper packaging products include:
Tissue paper
Newsprint rolls and sheets
Kraft rolls and sheets
Waxed paper
This wide selection of packaging paper allows you to pack a variety of products.
Our protective packaging options include:
Air pillow packaging
Expanding foam packaging
Foam in place packaging
Inflatable bubble wrap
Inflatable packaging
Bubble out bags
Sealed Air cellulose wadding
Padded bags
If you want to buy our products but don't need them right away, we work with you. At Markey Paper and Packaging, we have a buy and hold program that allows you to purchase our packaging products without having them delivered immediately. This way, you can be sure that you will have your packaging items right when you need them.
If you package and ship products often, it is probably best to buy our products in bulk. We carry a large amount of all of our products in our warehouse facility near Montgomery County, PA.
We also provide inventory management to help you make sure that you have all of the packaging materials that you need for your company exactly when you need them. It is important to have an accurate count of all your packaging items so that you can have them readily available when you have a new product or shipment.
At Markey Paper and Packaging, we are committed to providing air pillow packaging and other packaging materials that help your Lehigh County, PA, business thrive with items that are packaged and shipped safely and professionally.

Paper
Kraft-Rolls and Sheets
Newsprint-Rolls and Sheets
Tissue Paper
Waxed and Polycoated
VCI Paper
Polyethelene
Bags-Flat and Gussetted
Rolls-Construction Film
Tubing
Ziplock Bags
Anti-Static
ESD Bags
VCI-Bags and Rolls
Stretch Film
Hand-Wrap
Machine Grade
Extended Core Hand Wrap
3″ and 5″ Banderwraps
Strapping
Polypropelene Strapping
Polyester Strapping
Polyester Cord Strapping
Steel Strapping
Regular Duty and Hi-Tensil
Carts, Tools, Seals and Buckles
Corner Protectors
Carton Sealing Tapes
Water Activated Gummed Tape
Reinforced
Paper Tape
Custom Printed
Stock Prints
Pressure Sensitive Carton Sealing Tape
Acrylic Adhesives
Hot Melt Adhesives
Natural Rubber Adhesives
Label Protection Tape
Pouch Tape
Dispensers for Carton Sealing Tapes
Staples and Adhesives
Staples
Manual and Pneumatic Staplers
Stitching Wire
Hot Melt Adhesives
Spray Adhesive
Industrial Tapes
Masking Tape
Filament Tape
Duct Tape
Double Coated Tape
ATP-Adhesive Transfer Tape
Teflon Tapes
Protective Masking-Paper and Film
Tensilized Strapping Tape
Protective Packaging
Sealed Air Bubble Wrap
Bubble Out Bags
New Air Instant Bubble
Sealed Air Cellulose Wadding
Single Face Corrugated
Cell-Aire Polyethelane Foam
Instapak® Foam-in-Place packaging
Pack Tiger Paper System
Urethane Foam
Polylaminate Foam
Fill-Tech – Inflatable Bags
Cyclone – Inflatable Pillows
Jiffy Padded Bags
Cohesive and Adhesive Bubblewrap
Save
Save
Save