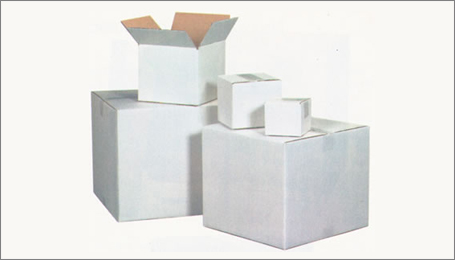 At Markey Paper and Packaging, we understand the importance of packaging items safely, quickly, and efficiently. Packaging is one of the main components of shipping products. You have to be sure that each item you store or ship is packaged the right way. Otherwise, the products you are shipping could get destroyed, or you could set a bad first impression. But we won't let that happen: At Markey Paper and Packaging, we put the industries and companies that we package for first.

For over 37 years, we have been providing packaging materials, janitorial products, and custom packaging designs in Lehigh County, PA, for a variety of businesses and industries including the medical, aerospace, and automotive industries. As a certified custom packaging design company, we make sure that your business' products are packaged in a way that shows your commitment and dedication to your products.
Before we create a custom packaging design for your company and your products, we conduct an expert analysis of each product. By conducting this analysis, we can tell you how your product can be safely packaged, what materials will be the best choice to ship your product in, and what design would compliment and reflect your product and your company the best. After we gather all the information we need, we create a custom packaging design that is uniquely made for your specific product.
All of our packages and package designs are approved by ASTM certified shipping tests, meaning you can trust our custom packaging designs to get the job done in order to ship any product effectively.
Diverse Custom Packaging Solutions
We use many types of products to create our custom packaging designs. All of our designs are unique because we know that every company and industry we serve is unique. We create packaging designs that protect your product and are aesthetically pleasing. Our result is always professional-looking packaging with your company's best interest in mind.
For best results, we have a variety of materials in which to package your products, including foams and corrugated products. Along with our top-of-the-line custom package designs, our unique packaging products make us stand out beyond other packaging companies in Lehigh County, PA, and beyond. For example, our corrugated products consist of several cartons, pads, and blocks. These different options are available to fit whatever product you need to be packaged. We also offer three foam types: Instapak foam, bed foam, and stratacell-polylaminates-urethane foams. All three of these foams come in end caps, top and bottom sets, and more shapes and sizes that are unique to each foam product.
At Markey Paper and Packaging, we take pride in making our customers our first priority. Let us create a custom packaging design and provide other services in an efficient and friendly manner that will benefit your products and your Lehigh County, PA, business. 
Corrugated Products
Single Cartons
Inner and Outer Cartons
Die Cutting
Pads and Blocks
Pads and Blocks
Double Cover Cartons
Instapak Foam
Custom Molds
Inner and Outer Cartons
End Caps
Top and Bottom Sets
Expanded Polystyrene (Beadfoam)
Sheets
End Caps
Top and Bottom Sets
Stratacell-Polylaminates-Urethane Foams
Sheets
End Caps
Top and Bottom Sets
Custom Designs
Laminated Foam/Corrugated Pieces
Save
Save
Save