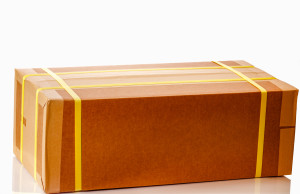 If your business specializes in shipments, large products, or products that need to be shipped in large quantities, you know there are countless factors to consider. Since product shipping is a vital task for many companies in a variety of industries, it is important to be able to trust a company that knows every factor that goes into safely and accurately packing, loading, and shipping a product.
At Markey Paper and Packaging, we have 37 years of experience, and as a result know everything that goes into transporting packages from one place to another. Whether your business' items need to be shipped via plane, truck, or boat, it is important that these shipments are kept safe and protected. We supply and distribute a superior selection of packaging and shipping materials in Bucks County, PA, that will keep your items safe during shipment.
While the packaging materials used are certainly a large factor in keeping your items safe during shipment, the outside of the box is just as important to keep under control. With this in mind, Markey Paper and Packaging carries a wide variety of safe and flexible poly strapping kits. We supply Montgomery County, PA, businesses with whichever type of poly strapping kit is best for their specific product or shipment.
Why Choose Markey for Poly Strapping Kits?
A poly strapping kit keeps your packages grounded to a surface to prevent the boxes from flying around during shipment. It is important to keep boxes in place with pallet banding during shipment so that the items inside of the boxes aren't in danger of moving around and breaking.
Most big shipments are walked from a truck or other vehicle to a building. When stored in a vehicle, these shipments are usually secured onto a pallet or other material handling device. By using pallet banding from a poly strapping kit, it is almost guaranteed that the packaged items will not move around while being transported.
Markey Paper and Packaging carries multiple different kinds of strapping to assure that your items are safe. Our poly strapping kit products include three different types of poly strapping: polypropylene strapping, polyester strapping, and polyester cord strapping. Other varieties of strapping products we carry include steel strapping, seals, buckles, and corner protectors.
Every large shipping project needs the perfect poly strapping kit. If your Lehigh County, PA, company or industry specializes in shipping, transporting, or packing, then our poly strapping kits will greatly benefit your company and every shipping project.
In addition to poly strapping kits, Markey Paper and Packaging carries many other packing and shipping products to be sure that all of your items are safely packaged and can be shipped properly without any damage. From paper products to bubble wrap, to Instapak foam, we carry all the possible inventory you could need to complete a packaging project or shipment for your Bucks County, PA, business.
Whether you need a poly strapping kit, steel strapping, or need more information about pallet banding for your Montgomery County, PA, business, the experienced professionals at Markey Paper and Packaging are here to help. In addition to providing any shipping and packaging product you and your Lehigh County, PA, business could need, we also are committed to superior customer service. We are happy to give you any advice and assistance to help your company succeed with all of your packaging and shipping needs.

Paper
Kraft-Rolls and Sheets
Newsprint-Rolls and Sheets
Tissue Paper
Waxed and Polycoated
VCI Paper
Polyethelene
Bags-Flat and Gussetted
Rolls-Construction Film
Tubing
Ziplock Bags
Anti-Static
ESD Bags
VCI-Bags and Rolls
Stretch Film
Hand-Wrap
Machine Grade
Extended Core Hand Wrap
3″ and 5″ Banderwraps
Strapping
Polypropelene Strapping
Polyester Strapping
Polyester Cord Strapping
Steel Strapping
Regular Duty and Hi-Tensil
Carts, Tools, Seals and Buckles
Corner Protectors
Carton Sealing Tapes
Water Activated Gummed Tape
Reinforced
Paper Tape
Custom Printed
Stock Prints
Pressure Sensitive Carton Sealing Tape
Acrylic Adhesives
Hot Melt Adhesives
Natural Rubber Adhesives
Label Protection Tape
Pouch Tape
Dispensers for Carton Sealing Tapes
Staples and Adhesives
Staples
Manual and Pneumatic Staplers
Stitching Wire
Hot Melt Adhesives
Spray Adhesive
Industrial Tapes
Masking Tape
Filament Tape
Duct Tape
Double Coated Tape
ATP-Adhesive Transfer Tape
Teflon Tapes
Protective Masking-Paper and Film
Tensilized Strapping Tape
Protective Packaging
Sealed Air Bubble Wrap
Bubble Out Bags
New Air Instant Bubble
Sealed Air Cellulose Wadding
Single Face Corrugated
Cell-Aire Polyethelane Foam
Instapak® Foam-in-Place packaging
Pack Tiger Paper System
Urethane Foam
Polylaminate Foam
Fill-Tech – Inflatable Bags
Cyclone – Inflatable Pillows
Jiffy Padded Bags
Cohesive and Adhesive Bubblewrap
Save
Save
Save